Tis The Season to be Cool! 🎁 🔔🎄
Fa-la-la-la-laaa-la-la-la-laaaa! 🎶🔔 🎶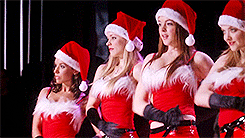 Here at The3bb we call it the 'thankf#ckwemade' season. Yup, can we get an Amen?! I'm almost certain we aren't alone in thinking only 1 more month of 2019 to pull through. We've got this!
HOT OFF THE PRESS & JUST IN TIME TO FILL THOSE CHRISTMAS STOCKINGS
We decided it would only be fair to a drop a few new designs since we have so many loyal customers who keep coming back for something fresh. Thank you ❤️ And if you're a 3bb virgin, well then you have a little more to choose from or a little more to bag
THE VACATION PACKING GUIDE:
ONE : Pack smart; choose a neutral pallette which mix & matches easily.. how about grey, white and black. - The3bb
TWO : Pack items which can carry you from day to night easily - The3bb
THREE : Add sass by wearing your mood on your tee - The3bb
FOUR : Ooze coolness by pairing a tee with a very glitzy OTT piece like blazer, trousers, skirt, shoes etc - The3bb
FIVE : Repeat every day. VOILA! - The 3bb
THE XMAS GIFT GUIDE 🎄 🎁 🧦
We have something for everyone this Christmas. It's the first year we have such a well rounded collection to shop from.
the Game Changers
the REAL cool kids:
the very particular, hard to gift gift
the sporty spice


From the 3 of us to all of you,
Happy Holidays & Happy Shopping Cool Kids! ❤️❤️❤️